All Natural, Grass Fed, Grass Finished Beef
Originally homesteaded in the 1800's as a 3000 acre ranch on the Front Range of Colorado's Rocky Mountains, Lone Star Ranch has been dedicated to raising cattle and horses for the past 125 years.
In 2011, we reinvigorated our commitment to developing Angus beef in a manner that we'd be proud to serve on our own dinner table.
100% all natural grass fed, grass finished beef, developed without the use of antibiotics and utilizing 100% free range grazing over the entire life of the animal. No grain is ever given to our animals.
We are proud of our heritage and our beef.
We are also proud to offer our beef directly from our ranch to discriminating consumers looking to provide only the best quality and healthiest beef to themselves, their families and their friends, with the knowledge of exactly where the beef came from and how it was raised.
For our bulk beef customers, our beef is cut to their exact specifications and is hand butchered and packaged one animal at a time. Making it even better, our beef is dry aged to perfection for at least 21 days before being vacuum packaged and delivered.
For our boxed beef customers, we offer you the opportunity to purchase only the cuts that interest you, or we pre-select the most popular cuts of beef and bundle them in boxed sets that optimize value, quality and selection.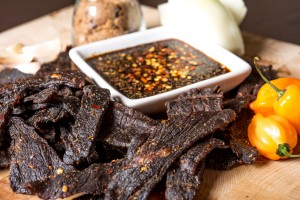 For a special treat, try our beef jerky, Jawbox Jerky.
Jawbox Jerky is artisan beef jerky made from Lone Star beef in small hand cut batches. Jawbox is a favorite of many high profile professional and collegiate athletes as a high protein, healthy snack that helps them deliver optimal performance on the field. With recipes developed by, Devin Beck, a personal chef for many of the Denver Broncos football players, Jawbox Jerky is truly a unique snack that we are sure you will enjoy.
Browse our shopping cart here on our website to view our products and pricing. Should you have any questions at all before you order, please contact us at grassfed@all-natural-beef.com or by phone at 303-908-3744.
The Lone Star Ranch suggested reading list – Why eat all natural, grass finished beef?
The following is a suggested reading list regarding the benefits of all natural grass fed, grass finished beef. We try to keep this list up to date with papers and news articles that have been published recently.
Check our list often for new insights into the benefit of eating beef raised the way we do it at Lone Star Land and Cattle: